LOCALS ONLY
Sunday nights at 7 PM
Hear the Next Big Thing First each week, when bands in and around Northeast PA takeover 979X airwaves starting at 7pm. Brought to you by Northeast Light & Sound!
For over 20 years buying and selling musical instruments -all day every day. From beginner level to professional players – guitars – amplifiers – drums -PA gear – keyboards & more!
If you want to get your band on the radio, get us your stuff!
Interested?! Send your radio-friendly MP3 and the below information to [email protected]
Band Name
Band Contact Name
Band Contact Phone Number
Band Contact Email
Band Website
Radio-Friendly MP3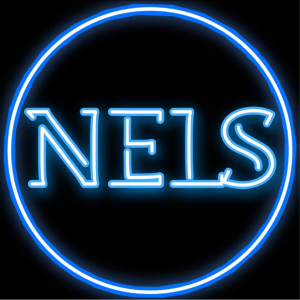 DON'T MISS THE LOCALS ONLY FEATURED BAND EACH WEEK WITH THE WEEKENDER'S GABBY LANG!
OCTOBER 1, 2023: BLACK RIVER'S EDGE
SEPTEMBER 22, 2023: THE SERPENT UNDERNEATH
AUGUST 24, 2023: TATIANA
AUGUST 15, 2023: PAUL MARTIN
AUGUST 3, 2023: LOOK BACK LUNA
JULY 17, 2023: DEMYZE
JULY 8, 2023: G.J. MARLOWE
JUNE 27, 2023: CHRIS SANSKY
JUNE 18, 2023: OLD DAGGERS
JUNE 10, 2023: INTO SUNDAY
JUNE 3, 2023: LUNCH TRUCKS
MAY 28, 2023: AUDIOBURN
MAY 20, 2023: CAM COLLINS
MAY 12, 2203: PINE CREEK ACADEMY
MAY 5, 2023: THE LOONS
APR. 28, 2023: DON'T PANIC
APR. 21, 2023: ETERNAL FREQUENCY
APR. 7, 2023: DED AND BURYD
APR. 3, 2023: ALLTHEDAMNVAMPIRES
MAR. 19, 2023: THE HOLTZMANN EFFECT
MAR. 12, 2023: DUSTIN DOUGLAS & THE ELECTRIC GENTLEMAN
FEB. 19, 2023: CROOKED WAYS
FEB. 12, 2023:  THE MESOS
FEB. 5, 2023:     DOUBTING THOMAS
JAN. 27, 2023:      WAR BALLAD
Gabrielle Lang (she/her) is the Entertainment Writer for The Weekender. She is a writer/poet who lives by a lake in Tunkhannock, PA. Gabby also runs her own boutique marketing company called Oh Dang Marketing to help other small businesses from NEPA succeed. She graduated with a degree in Creative Writing in 2015 from Susquehanna University then worked as Marketing Director at Classic Properties for five years before leaving to pave her own path in content creation. In her free-time she enjoys gardening, yoga, television, martinis, and NFTs.