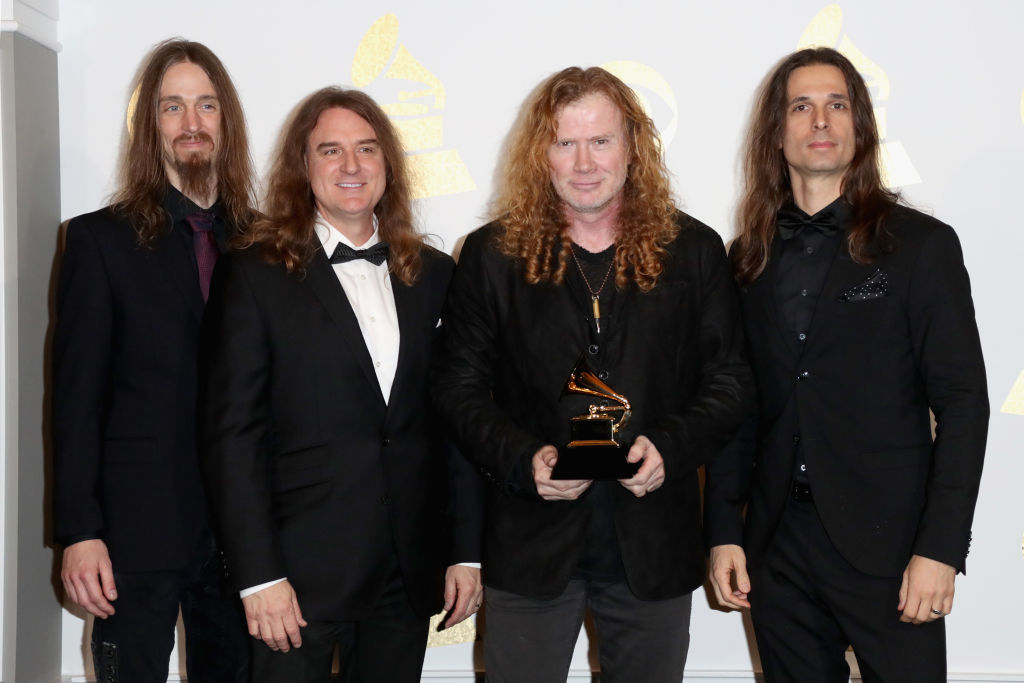 Megadeth and David Ellefson have gone their separate ways following a scandal involving the bassist.
Dave Mustaine and Megadeth released a statement regarding Ellefson's departure from the group earlier today (5/24):
— Megadeth (@Megadeth) May 24, 2021
A few weeks ago, videos featuring Ellefson and a woman who was not his wife surfaced on social media. At first, it was suggested that Ellefson groomed the woman, but she denied those claims and stated that she was a willing participant. Unfortunately, she shared videos with someone she trusted that she probably shouldn't have, which led to the scandal and, ultimately, Ellefson's exit from the band.
Ellefson co-founded Megadeth with Mustaine back in 1983 and stayed with the band through 2002. He returned to the band 2010. In total, Ellefson appeared on twelve Megadeth albums.
Megadeth is scheduled to tour this summer with Lamb of God, Trivium, and In Flames.