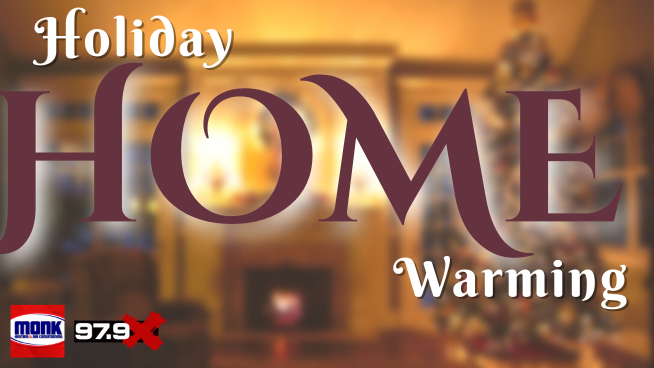 HOLIDAY HOME WARMING
979X & Monk Heating & Air Conditioning want to help warm the home of someone in need this holiday season. That's why we have teamed up for "Holiday Home Warming." Is someone you know in need of a new heating system? Are they constantly giving back to the community but never ask for help? Would a new system help in more ways than we can imagine? We want to hear about it!
 Tell us why your nominee deserves to win below. We'll accept entries through November 17th.  At the end of the nomination period, TEN (10) qualifying winners will be selected and announced each receiving a $250 gift card to "warm" their pocketbook. From November 17th through December 3rd at 11:59pm ET, listeners can vote for the entry they wish to be the grand prize winner.
On December 4th, we will announce our grand prize-winning entry and they will receive a new, updated home heating system courtesy of Monk Heating & Air Conditioning!
PRIZE SPONSORS: MORRIS KITCHENS & DONNELLY DESIGNS; DOMINICS EQUIPMENT, OVERSTOCK HOME WAREHOUSE, GLEN'S WAREHOUSE, SARA OLIVER DREAM HOMES REAL ESTATE, TOVON & CO., CYN'S GALLERY, BACKWOODS BAR & KITCHEN, HARVEY'S LAKE AMERICAN LEGION
! Voting period ends 11:59pm ET on 12/3/2023. Good luck!
Enter to Win Holiday Home Warming 11-6 to 12-4
SPONSORED BY: