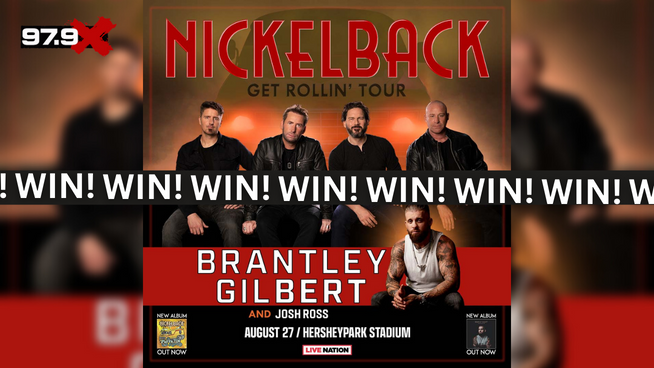 NICKELBACK
AUG. 27TH | HERSHEYPARK STADIUM
A glance at the tracklisting of The Best of Nickelback Volume 1, the greatest hits set that the Canadian post-grunge rockers released in 2013, shows how dominant the band has been on the airwaves since breaking through with their third album, 2001's Silver Side Up. Hits like "How You Remind Me," "Someday," "Photograph," and "Rockstar" have helped Nickelback to sell more than 22 million albums in the U.S., making them one of the top-selling groups of the 2000s. Fans who bought tickets for the band's 2013 "The Hits Tour" got to see crunching renditions those songs and more in concert.
Frontman Chad Kroeger formed Nickelback with two of his brothers — guitarist Mike and drummer Brandon — and guitarist-keyboardist Ryan Peake in their isolated hometown of Hanna, Alberta. They eventually moved to Vancouver to work on original music, and landed a deal with Roadrunner Records after self-releasing their debut album, Curb, in 1996 and building a large fan base in Vancouver. Brandon Kroeger left the group early in its run; Nickelback's current drummer is Daniel Adair.
979X has your chance to win your way into the show … plus qualify for the GRAND PRIZE of a Meet & Greet! .. all week long during the 5 O'Clock Block with Lazy E. Be listening to determine the common theme between the three songs in the block, then be caller X (#10) when given the cue to call at 1-866-20ROCKS to win!
Official Rules for 5 O'Clock Block (NICKELBACK) 1-23 to 1-27